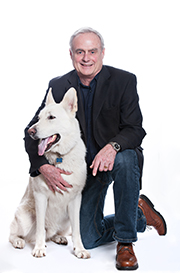 With over 50 years of real estate experience, Rudy Nielsen is a highly regarded expert in this industry. Rudy has occupied the roles of developer, appraiser, entrepreneur, landowner, real estate consultant, speaker and deal maker. A skilled negotiator, Rudy has successfully closed many notable deals and worked with thousands of individuals on buying and selling real estate. An innovator and a trailblazer, many look to him to provide insight on recreational land and real estate trends.
Rudy has a unique and highly successful method of determining the highest and best use of a property, the ability to develop the property to fulfill that vision, and create a market strategy to showcase the property to the ideal target market.
Education: Rudy was licensed as a realtor from 1964 to 1984. He opened his first real estate office in 1972 and obtained his diploma in Urban Land Economics in Appraising from the University of British Columbia in 1972. He is a member of the Real Estate Institute of British Columbia, and a Fellow of the Real Estate Institute of Canada. He also has attended numerous seminars on appraising and marketing, both in Canada and the United States.
Appraising: For more than four decades, Rudy has been a fee appraiser for numerous companies including: Canada Safeway, Imperial Esso, Gulf Oil, Texaco, Standard Oil, Touche Ross, Royal Bank of Canada, Imperial Bank of Commerce, Bank of Nova Scotia, Montreal Trust, Toronto Dominion Bank, Tilden Rent-a-Car, Uniroyal Tires, Van Tel Credit Union, Roman Catholic Church, Can-Corporation,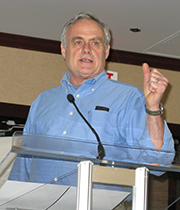 Imperial Life, City of Prince George, Royal Trust, Pacific Rim Mortgages, and Seattle First Bank. His specialty is using maps, satellites, and air photos. He has appraised ranches, farms, islands, and both commercial and industrial properties, and in 1990, he valuated the 500,000 acre Douglas Lake Ranch for a client.
Timber: Rudy spent a number of years appraising and valuating timber for B.C. Forestry and has also completed timber valuation reports for clients throughout B.C.
Media Relations: Rudy has shared his experiences in recreational real estate with the BBC, CBC Radio, CFUN and CKNW Radio in Vancouver, CKMX and CHQR Radio in Calgary, and 680 AM and CFRB Radio in Toronto.
He has been featured on CBC News, Rogers Cable Television "Money Talks", City TV's "Realty Television", KVOS's "Real Estate 101", and Report on Business Television. Rudy and NIHO Land & Cattle Company have been the subject of two hour-long episodes of the popular "Wings over Canada" program which airs across North America.
Rudy has written articles for R.I. Input, Real Living Magazine, Western Investor and Cottage Magazine. Articles have been written on him and NIHO Land and Cattle Company in The Globe & Mail, The National Post, South China Morning Post, The Sunday Times of London,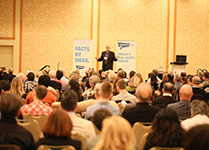 WestJet and Air Canada's inflight publications, MSN.ca's Money, as well as other numerous publications.
Speeches: Over the years, he has given numerous speeches to the real estate and appraising industries, investment clubs, credit unions, The Mortgage Investment Association of British Columbia and other local groups. Rudy has also held seminars on wilderness survival techniques.
He is also a recurring guest speaker and anchor at his friend Ozzie Jurock's "LandRush" seminars. The main topic of his speeches is how to find and valuate recreational land using the new technology in today's real estate environment. He regularly gives speeches for the Real Estate Institute of B.C. and he was a special guest speaker at the 2013 REIBC President's Luncheon.
Committees: Rudy has served on the CORE Lands Evaluation Commission for the Province of British Columbia and the West Coast Treaty Negotiations – Province of BC, was the Vice President for All Points Relocation for Western Canada, and chaired numerous committees on multiple listing boards.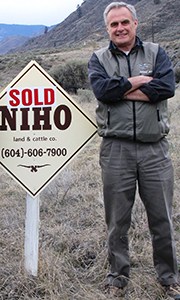 Real Estate: For many years Rudy owned the largest real estate firm in Northern British Columbia, specializing in selling commercial and industrial real estate. He also specialized in land assembly projects. He has trained many real estate salesmen over the years and has given seminars on real estate, sales training, and motivation both in Canada and the U.S.
Sales: Rudy has marketed and sold all types of real estate over the past 4 decades including ranches, farms, ocean and fresh water islands, resorts, and timber properties. With Rudy's unique skills of finding properties, in one 10 year period Rudy purchased over 700 properties, including the 30,000 acre, 250 property "Wineberg Estate" from Imperial Life. By 1991 NIHO owned some of the most prestigious recreational land in BC including 65,000 feet of ocean frontage and over 60,000 feet of river frontage, including private islands, parkland properties and secluded ocean front peninsulas.
Other NIHO Companies: Rudy is President and Founder of Landcor Data Corporation, specializing in valuation and real estate analysis, and Founder and Partner of LandQuest Realty, a unique real estate company specializing in marketing rural, recreational and investment real estate for sale throughout British Columbia.