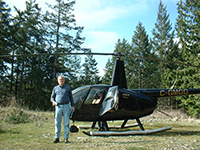 NIHO Land & Cattle Company is known for being one of the largest privately owned recreational land companies in British Columbia. Starting with its first subdivision in 1972 (the 4000 acre BAR-T Ranch just outside of Smithers), NIHO has been a pioneer in the recreational & rural land industry for almost 50 years. During this period, NIHO has owned over 1,000 properties cumulatively amounting to over 50,000 acres of mixed timberland, waterfront, islands, farms/ranches, and other remote rural properties.
Through the ongoing process of managing its own diverse rural land portfolio, NlHO has acquired an in-depth expertise in a wide range of land related activities. NIHO's Consulting Services now offer the same unique skillset that we use to manage our own diverse portfolio of rural lands to others. Land owners can benefit from the unique recreational land expertise that we can offer.
Whether you're a property owner, private company, realtor, or an individual with a high potential trophy property holding, our combined consulting services can help you realize the full potential of your real estate asset.
Marketing Research and Strategy
If you have decided to sell your property, let NIHO and our associate companies meet all your marketing needs with our in-depth market knowledge and analytical resources. NIHO's experienced team can help you estimate the market value, analyze the market environment, and design an effectively targeted marketing strategy.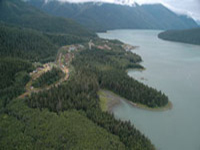 The first step in marketing land is estimating the value of the property. Selling too low leaves hard earned cash on the table, but asking too much generates low interest and no leads. Knowing a realistic market value and understanding the characteristics of your regional market can make the difference between finding a buyer or not. Estimating the value of large or unique rural property can be a daunting task. Unlike valuating residential homes where sales of similar properties in similar neighborhoods are generally plentiful, many of the larger and exclusive rural properties in BC are unique in their value characteristics and have very limited direct comparable sales available.
Estimating market value for these specialized rural properties takes in-depth research and specialized expertise. Rudy Nielsen has been valuing rural land for over 4 decades. He was a licensed realtor from 1964-1984, and has been a professional appraiser since 1972. During his career he has appraised ranches, farms, islands, and both commercial and industrial properties. In 1990, he valuated the 500,000 acre Douglas Lake Ranch for a client. Rudy is generally known as one of the top experts in Western Canada for rural and recreational property.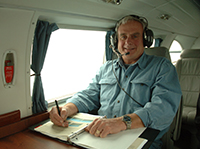 Landcor Data Corporation, part of the NIHO Group of Companies, has detailed records and sales data on every property in British Columbia. Through Landcor, NIHO has the ability to compile powerful and detailed market searches and analysis showing recent sales, property attributes, and market trends for any property in the province.
By combining Landcor Data Corporation's ability to identify relevant recently sold properties with available demographic information, NIHO can create an advanced market data segmentation strategy, identifying target geographic markets using demographic variables like age, income, interests, and hobbies.
Using this advanced methodology, NIHO Land Consulting can create a target market strategy for a fraction of the usual cost. No one else in the market can access and analyze real estate data in a similar manner.
NIHO Market Consulting can also develop a complete marketing strategy and communication plan which will give the exposure necessary to move the property in a timely manner. Services included could be identification of target markets, recommendation on how to best prepare a property for market and what features to emphasize in the marketing strategy, and/or recommended channels for reaching the target market.
LandQuest Realty, part of the Niho Group is a unique realty firm specializing in recreational & rural real estate. It is the industry leader in the niche markets of rural and trophy properties throughout the province.
For land projects requiring the participation of a licensed Realtor, NIHO Consulting will often work in partnership with LandQuest Realty Corporation.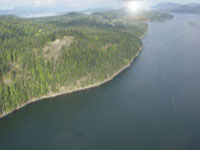 LandQuest® has assembled a team of experienced professionals across British Columbia and is focused on marketing all types of property from rural, recreational, farms, ranches, guest ranches, resorts, golf courses, ski hills, islands, oceanfront, lake & riverfront, timber, resource, unimproved development sites, and remote fishing & hunting properties.
The LandQuest® team provides a degree of expertise and overall knowledge that is unparalleled in this market, and previously unavailable within a single organization.
Let NIHO Consulting help you estimate market value for those unique and hard to value projects, and assist you to move your projects towards completion. Contact us today for more details.
*Note that NIHO does not offer any brokerage or sales service. While we can advise and assist you on how to maximize the marketing of a property, the final execution of the strategy and the sales process needs to be carried out by either a landowner directly or by a licensed realtor. If you are a land owner and need assistance in finding a licensed realtor we can refer you to an appropriate representative for your property.